Courses & Speaking Engagements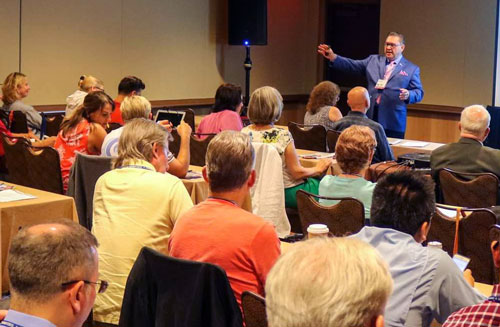 Dr. Mario Fucinari's colorful and outgoing personality guarantees an entertaining presentation, while his programs help provide up-to-the-minute information. Dr. Fucinari has helped train doctors and staff over the last 20 years. He received his bachelor's degree from Wayne State University in Detroit and his Doctor of Chiropractic degree from Palmer College of Chiropractic in 1986. After graduating from Palmer College, Dr. Fucinari completed studies in chiropractic orthopedics and attained his certification as a chiropractic sports physician.
Each course contains real-world expertise developed by a seasoned practitioner, and a compliance and Medicare expert. Dr. Mario Fucinari can help to mitigate risks associated with everyday practice.
See all available courses Download Full Course Catalog (PDF)